How can fisheries contribute more to a sustainable future?
The ocean contributes with only 2% of human food and 6% of dietary protein, despite harbouring half the global primary production. The relatively low contribution has been used to justify that food should mainly be produced on land, while sea food production should be reduced and the ocean protected. This project takes a step back and considers seafood as part of the global food system. Together with key stakeholders, the aim is to reimagine the role of fisheries based on the principles of sustainability rather than on current practices and beliefs. How would fisheries look like if the UN's 2030 Agenda for Sustainable Development, the Paris Agreement on Climate Change, and the Convention on Biological Diversity were to define the objective of fisheries as maximizing global food production while minimizing ecological and climate footprint?
We are hiring!
Here are links to the application portal, and below you can find more information about the project and the Work Packages.
DEADLINE for the postdocs and the PhD reserach fellow in physical oceanography 3 October 2021, and for the PhD research fellow in psychology 18 October 2021.

Two Postdoctoral Research Fellow positions on the contribution of fisheries to sustainable food systems (WP1 and WP4)
PhD position in psychology on sustainable seafood production and consumption (WP2)
PhD Research Fellow in biological oceanography (WP3)

About this project
This project in funded by the
Research Council of Norway
, as a
Collaborative Project to Meet Societal and Industry-related Challenges
within the thematic area
Sustainable Food Systems
. The project is interdisciplinary across biological oceanography, marine ecology, and psychology, with strong involvement of the seafood industry (
Fiskebåt
), a conservationist NGO (
Nature and Youth
), and Norway's government agency advising and implementing seafood policy (
Directorate of Fisheries
). The project duration is four years starting from November 2021.
Aims and objectives
In this project we have the following aims:
1: Use food systems analysis of fisheries as embedded within marine ecology to find ways fisheries can produce more food at reduced climate impact.
2: Compare fisheries with other food systems to identify where seafood may alleviate global trade-offs between planetary boundaries.
3: Measure and analyse how values, psychological mechanisms, and ethics may foster action and a bottom-up and fact-based transition towards sustainability.
More specifically, the project will model and analyse increased harvesting of small pelagics and critically assess impacts on biodiversity, revisit total ocean productivity by modelling primary production with inclusion of the microbial loop, improve trophic level theory, measure values and beliefs of citizens regarding nature and food production, analyse the psychological mechanisms of revising one's values, and integrate everything in a food systems comparison across land and sea to identify how fisheries realistically can contribute more to global sustainability.
Work Packages
WP1: How to re-balance harvesting to increase food output and reduce climate impact?
Enberg (lead), Langbehn. Collaborators: Ziegler, Hornborg, Mangel. All non-academic collaborators involved.
This work package includes a postdoc at the Department of Biological Sciences on Modelling of the marine food system to increase food production while reducing climate impact. Apply here!

By adopting a food systems perspective on fisheries, we will integrate marine trophic ecology with greenhouse gas emission estimated for representative fisheries using LCA to identify desirable system states that fulfil the objectives laid down by the Sustainable Development Goals and the Paris Climate Agreement.
WP2: How do people's values regarding food production hinder or foster change?
Böhm (lead), Ljungström. Collaborator: Ojea. Main non-academic collaborator: Nature and Youth.
This work package includes a PhD-student at the Department of Psychosocial Science. Apply here!

The focus of this works package is on the role of citizens and consumers, and aims at mapping peoples' values towards nature and food production across sea and land as well as at studying people's beliefs, preferences, judgments, and decisions in the context of sustainable food choices. The planned methods include surveys and lab experiments.
WP3: Does state-of-the-art microbial models revise primary productivity and trophic efficiency?
Aksnes (lead). Collaborator: Andersson. Main non-academic collaborators: Fiskebåt, Directorate of Fisheries.
This work package includes a PhD-position at the Department of Biological Sciences in biological oceanography. Apply here!

How much we can harvest from the seas is determined by overall primary productivity and how efficiently those resources are transferred up the food chain, two fundamental processes that are inadequately understood. It is a puzzle that the total harvest in some ecosystems consistently and over time is high and even seems to exceed total primary production, thus raising red flags about sustainability. This work package will refine estimates of primary production and trophic efficiencies by using vertically resolved water column modelling.
WP4: Can fisheries alleviate trade-offs between other food systems and sustainability?
Jørgensen (lead). Collaborators: All. All non-academic collaborators involved.
This work package includes a postdoc at the Department of Biological Sciences on Integrating modelled impacts across land-based and marine food systems to identify paths towards global sustainability. Apply here!

the main purpose of this work package is to pull together results from the other work packages, merging discussion about the natural foundation and environmental impacts of fishing with investigations of the role of values, consumer choice, ethics, and social effects. The aim is to quantify the effects of changing the exploitation patterns in different marine ecosystems and compare consequences of marine food production with land-based foods.
News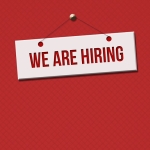 We are hiring two PhD-students and two postdocs


Our new project asking how fisheries can contribute more to a sustainable future is hiring new people to investigate the contribution of fisheries to sustainable food systems, refine estimates of primary production and trophic efficiencies, and to map peoples' values towards nature and food production across sea and land.

[28 August 2021]
Project team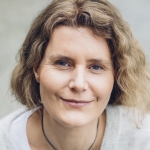 Collaborator:

Friederike Ziegler
Senior Scientist at RISE Research Institutes of Sweden
Friederike Ziegler of is an expert on sustainability assessment of seafood supply chains, and her research group focuses on accounting for and improving the sustainability of seafood production systems.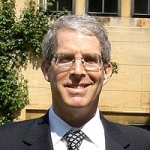 Collaborator:

Marc Mangel
Emeritus Professor at University of California Santa Cruz, currently Research Professor at the Puget Sound Institute, University of Washington, Tacoma, USA
Marc Mangel has worked broadly with ecology, evolution, management, and conservation of marine living resources, using mathematical models, experiments, and field observations to understand organisms and how they interact with each other and the rest of the environment.