Mechanisms and Adaptations
Our aim is to understand how processes at the level of individuals drive dynamics of populations and communities. We focus on individual trade-offs and use trait-based models to explain ecological and evolutionary patterns. Please navigate through our pages to read more about our Research, our Publications, and us.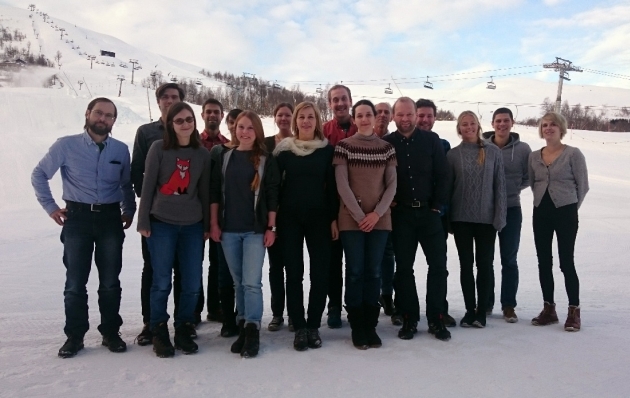 Most of the Theoretical Ecology Group, as of January 2016. From left to right: Sergey Budaev, Anders Opdal, Camilla H. Jensen, Christian Jørgensen, Jaqueline Weidner (partly hidden), Elisabeth Åsly, Johanna Fall, Sigrunn Eliassen, Ryan Dillon, Adéle Mennerat, Dag Aksnes, Øyvind Fiksen, Tom Langbehn, Gabriella Ljungström, Chris Lindemann, and Johanna Aarfloth.